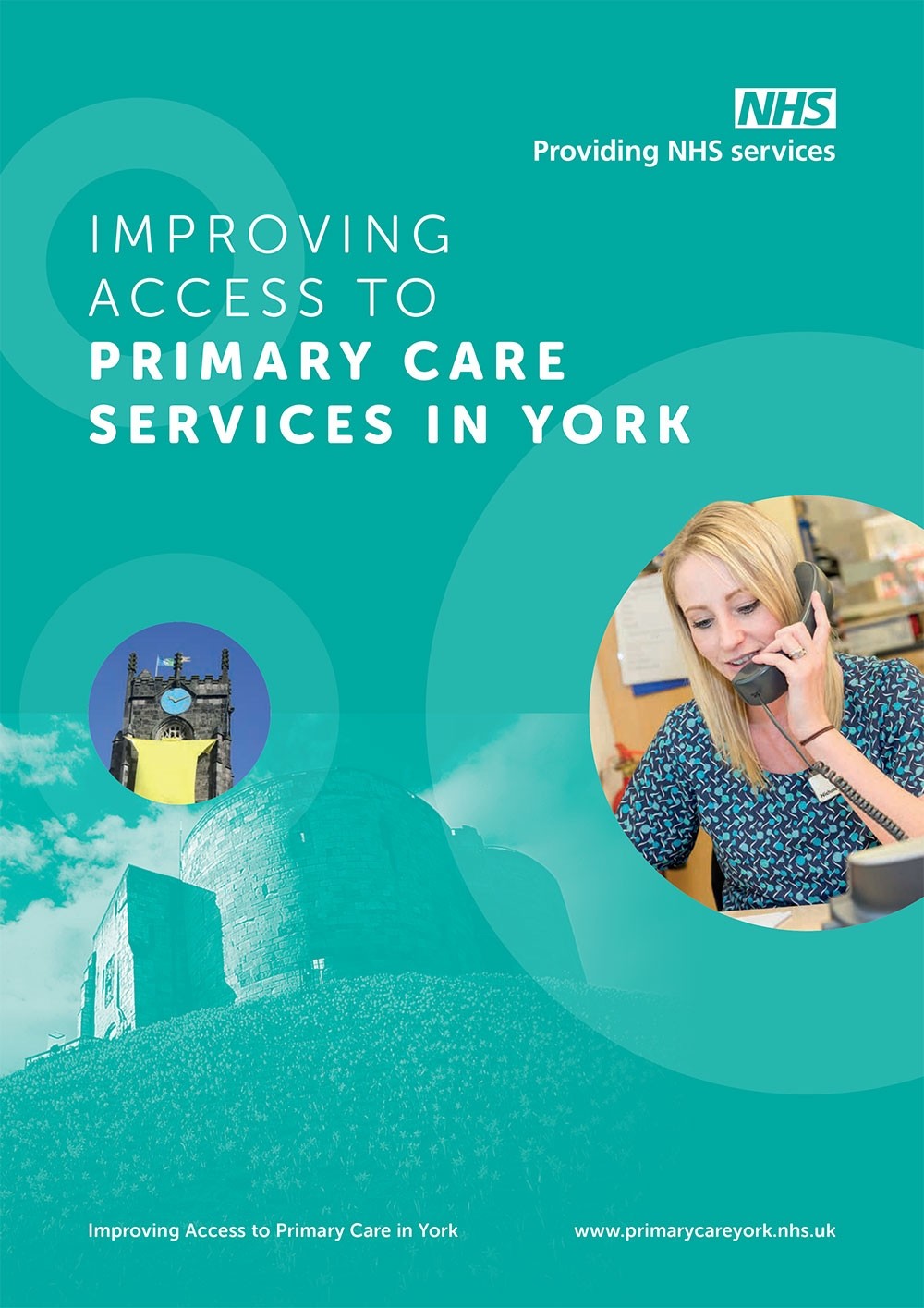 Improving Access in York
Extra GP practice appointments and consultations are available in the evenings and at weekends in York and Pocklington

Improving Access to Primary Care in York
GP Practice appointments are now available in the evenings and at weekends for people living in the York area.
The York service is available to patients registered at 13 GP Practices.
You said: It's difficult to get a face-to-face or telephone appointment at your GP practice during the working day.
We have: Offered more appointments between 6.30pm and 8pm each weekday, with additional slots available at weekends and bank holidays.
---
What's new?
More face-to-face appointments with a Primary Care clinician at one of the seven surgery 'hub sites' in the York area.
More telephone appointments
These are in addition to your GP practice appointment times.
Appointments are available with a range of clinicians – GPs, nurses, primary care practitioners and other healthcare professionals.
You may not see, or speak to, your usual doctor or nurse, but the clinicians will be from local practices, where possible.
Patient feedback October 2018 to July 2019
Question one: How likely would you be to recommend our service to family and friends if they need similar care or treatment?
Question two: If you had not had this appointment what alternative would you have sought?
Question three: Have you been treated with dignity & respect ?